Dream beyond boundaries and aim beyond the stars- this is the core belief at King's College India.
If you are a parent figuring out your next move, and are both enamoured by and attracted to the British Education, you have landed at the right place.
With a flood of schools and various boards in India, parents & students have ample options to choose from. But as they say- there can only be one King! Over here, they do things differently, they do things better. But what is it that sets them apart making it the premier destination for children of 21st Century. Here's a little insight into King's College India & my experience when I got the opportunity to spend a day at their campus in Rohtak.
King's College India is a partner school of the leading British private school, King's College, Taunton, located in Somerset, UK. It is affiliated with the Cambridge International Examinations Board. They are delivering a warm-hearted, academically excellent education, emphasizing the core values of integrity, honesty and compassion to ensure the development of the whole child. With an aim to create a British boarding and day school for boys and girls, they are taking enrolments for children aged 3 to 18, Read more about it here.
The Campus

King's College India is built for a purpose. My first step into their campus left me enthralled. Trust me, it looks fantastic.
Every detail is designed to ensure each child is happy, involved and learning. Located just 90 minutes from Delhi airport, on the new NH9, the campus is spread over 21 acres and is designed as per international standard for a boarding school. The school boasts of their extraordinary facilities that range from basics like Soccer and Basketball courts to exquisite swimming pools, a golf course and an open-air Amphitheatre – all within a warm, well-guarded boarding facility.
The life-sized chessboard in the centre of the campus, re-emphasizes the underlying vision of the school – raising children equipped with essential life skills such as critical thinking, creativity and logical reasoning.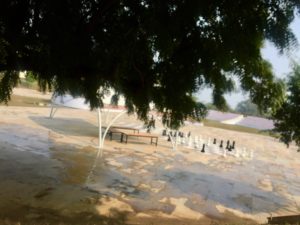 Here are a few pics and a virtual tour of the campus to get you fired up for King's College.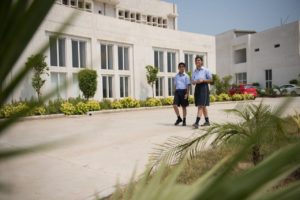 The Academics
At King's, learning and teaching are not compartmentalised. Children follow a curriculum that is integrated both vertically and horizontally. It has the interconnectedness between and across groups within the learning areas. The curriculum is based on the understanding that the child is a natural learner and draws upon each learner's ability to construct their own knowledge. King's College India's curriculum takes the best from various systems- like Montessori for Early Learners followed by the Cambridge Primary syllabus through to IGCSE and A Level. However, what really is commendable at King's is the fact that a child's curiosity is strongly encouraged naturally through hands-on experiences and the research of queries that are driven by the child.
My Experience
My school tour kicked off from their Early Learning wing. The spacious well-lit classrooms were a delight to the eyes. Every detail, every wall spoke of the school's motto to adhere to a sustainable and environmentaly friendly ethos. The classrooms are well equipped with Montessori material, hand crafted toys and games, a reading room, sleep zone, a  story-telling corner and a free play area- all under one roof.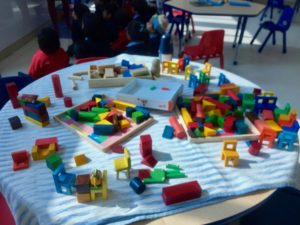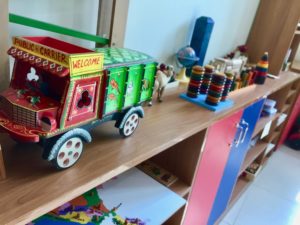 Perhaps that was a unique feature I found in the layout of almost all classes in the school. That is a good way to ensure that even if the child is not showing interest in one activity, he/she can step back and engage in an activity of his/her own choice, in the same room.
Like this little girl, who was not interested in the storytelling activity and wanted to spend some more time doing art & craft….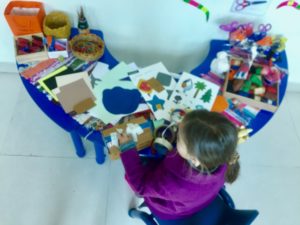 Or this little girl who wanted to catch up on her sleep with a nap! (kids are adorable beings!)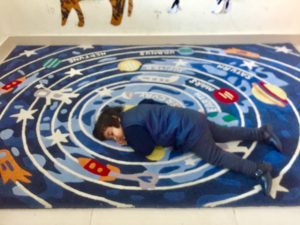 The majority of toys, games and resources are made from recyclable materials such as clay, wood, fabric and plant fibres in order to expose children to a wide range of textured and sensorial play experiences as much as possible. Each classroom has an abundance of natural light, and is stocked with beautifully designed sensory resources. In addition, all timber quality furnishings help to stimulate imagination and encourage curiosity.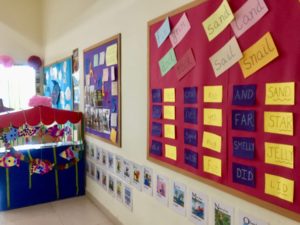 My brief meeting with Ms Tanzy Troy (Head- Early Years), helped me understand about their "Creative Curriculum" project every five to six weeks which aims to link all areas of children's learning through thematic songs, stories, music, games, artwork, images and activities. They embrace the philosophy that celebrates opportunities for the environment to be integrated as the 'third teacher'.
At King's College India, they aim to have their children develop scientific curiosity and wonder by closely observing the natural world around them and bringing their experiential understanding to bear on their academic studies.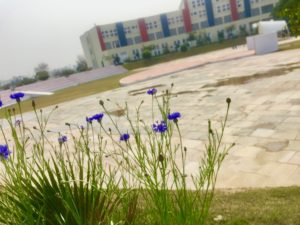 They are looking at introducing the children to horticulture, outdoor creative play and gross motor activities best suited to the great outdoors. In this regard, they are planning to come up with a designated "Forest School"- something on the lines of what is there at their sister school- Kings College, Taunton.
The Outdoors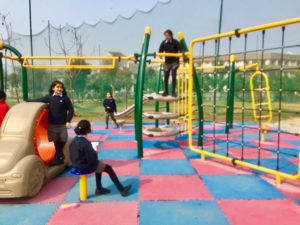 Well, busy children need room to explore. King's College India offers a warm environment with all the facilities and resources needed to stimulate young minds. It's the ideal place for your child to be active participants in their journey of life-long learning. They offer several dedicated large outside play areas to delight the senses where the blue sky meets textures of sand, greenery and wood.
The Hostel
The decision to attend boarding school is the first step in what many consider a big picture decision: by attending boarding school, the benefits that come with it will pay off in the long term. The vast number of activities, programs, and challenges available to students on a daily basis are what makes "hostel life" worth experiencing at least once.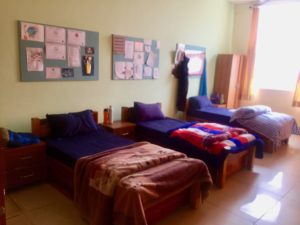 Boarding is very much at the heart of this school. King's creates for each of its boarders a caring extended family environment where they feel safe and valued. I got an opportunity to visit their Hostel Wing and loved the neatly done dormitories with minimalist interiors yet a lot of warmth and love.
The spacious dining hall, well-equipped recreation room, shower rooms, dorms with bunk beds- anybody would want to be a child again and experience this life.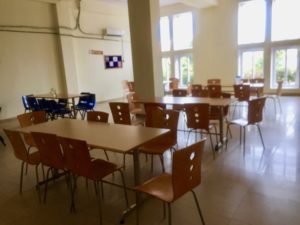 The recreational activities after school- such as movie weekends, and dormitory nights- conducted on a regular basis, help the children explore their interests safely and healthily whilst working on their life and social skills.
Reality Check
As a Parent I understand that while deciding a school for our child, what holds paramount importance is the ideology, belief and vision of the team running the school. All this and more especially when it's a boarding school.
I got an opportunity to interact at length with Mr Francis McGrath (Head of English & Special Educational Needs). The inclusive approach followed by their Team was quite commendable. In our discussion he highlighted how they give special attention not to just children with special needs but follow it as a whole because they consider that every child is an individual in his/her own right. He mentioned how their curriculum is designed not only to teach a child in the most engaging, instructive and academically-relevant way, but also to ignite the imagination and cultivate creativity- important ingredients that any child of the 21st century needs for leading a happy and successful life. With a team comprising educators from different cultures, countries and regions, they are working towards providing a global exposure to children.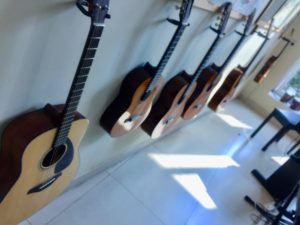 I was most thrilled to meet the Headmaster at King's College India, Dr Nick Duggan. We spoke about their vision, how they intend to make king's College India stand apart from the rest. One thing that he said left a strong impact on my mind- he said that what makes them unique and sets them apart from several other years-old boarding schools in India, is the fact that they embrace change. At the heart of King's educational vision lies the principle of innovation.They envision to carry the patronage of their legacy yet revolutionise the way education system is currently seen. They don't believe in binding and restricting their students by geography. Of course today, these lines are blurring. That's why they have tailored their teaching techniques to reflect a global approach.
It wasn't too difficult to gauge from that short meeting that they are are working towards educating the child as a whole– body, mind, heart and spirit. When I asked him about his dream of this school, he said they are working towards raising kind people. Isn't that such a beautiful thought?!
Have a look at a snippet of my meeting with such a gentle, humble and knowledgeable educator.
At King's College India, timeless skills are taught that will not only set your child up for an unforgettable and meaningful life, but will also be exposed to the kind of thinking that can change the world.
So if you had been contemplating getting your child exposed to a Boarding-school life, with an assurance that your child is in close proximity, take some time out and visit the Campus. King's College India is open for campus tours for you to experience the extraordinary educational facilities that they offer. Checkout their website for more details by clicking here.